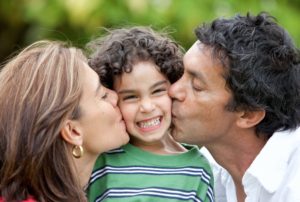 SPECIAL NOTICE: Randy and Allen do their consultations (approximately 30 minutes and free) by either Zoom (video) or phone, whichever you prefer. There is no need to leave your home, so no coronavirus worries. To schedule your free consultation, complete the Stepparent Adoption Questionnaire.
NEWS UPDATE: Due to coronavirus safety, the San Diego County Superior Court now does all adoption final hearings by video hearing. So you never even need to go to court. You appear from your living room, and Randy or Allen from their office.
A step parent adoption legally turns "Stepdad" or "Stepmom" into "Dad" or "Mom. To a child, emotionally it means even more. Step parent adoption additionally provides legal security in case something were to happen to the existing parent, as without a step parent adoption the step parent has very few guaranteed parental rights. The information below is for those wishing to adopt a stepchild in San Diego County.
Step Parent Adoption in San Diego County - Adopting a Step child Step-by-Step
There are several basic requirements to filing an Adoption Request  in San Diego County: You must be a resident of San Diego County (there is no minimum length of residency required); you must be married to one of the parents of the child (or be a registered domestic partner); and the child being adopted must be under age 18 when the stepparent adoption is finalized. (If 18 or over, it is an adult adoption and completed under different laws and procedures.)
Which San Diego County courthouse would handle our step parent adoption?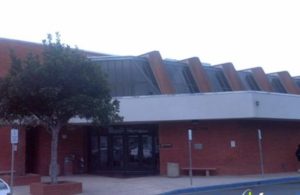 San Diego County has many Superior Court locations, but uses only two for step parent adoption filings. Most are handled in the Central Family Law Courthouse, but there is also a North County Courthouse in Vista. The filing fee for an Adoption Request  is $20.
Does San Diego County Require a Home Study to adopt a step child?
A detailed "home study," as would be done if you were adopting an unrelated newborn, is not  required in step parent adoptions. Instead, step parent adoptions have what is called an "investigation," which is simpler and less expensive.
Until recently, the San Diego County is the San Diego County Health and Human Services Agency was the only option to do the investigation. (Their fee is $270.) Now a new law allows you to choose a licensed private adoption agency to do it. When using this new option the entire stepparent adoption usually takes only four months or less when the absent parent is willing to consent. Randy or Allen will explain the pros and cons of each option.
What Documents does San Diego County Require for a Step Parent Adoption?
Only a few documents are required, such as the child's birth certificate and your marriage license. Randy or Allen will list them for you.
What are the birth father's rights?

 

Does the absent parent come to the final court hearing?
There are two legal categories of birth fathers, "alleged" and "presumed," but this is a complicated subject best left for Randy or Allen to explain during your consultation. (Randy and Allen have an "advanced Q & A" page covering issues like birth father rights, but it is likely easier for you to learn the same facts during your initial consultation.)
The absent parent does not  attend your final hearing. His or her consent, or termination or rights, was done before that hearing. The finalization is your  special day, with just you and your invited guests in a private hearing.
What Legal Pleadings Does San Diego County Require to Adopt a Step Child?
Most stepparent adoptions require a total of nine legal filings or attachments. Randy or Allen prepare them all, however, so you don't need to worry about them. During your consultation, however, Randy or Allen will list them for you so you know what their services include. Our flat legal fee of $2,500 includes all his services in a standard consensual adoption, even the filing fee and office costs.
Do We Get a New Birth Certificate Changing Our Child's Last Name?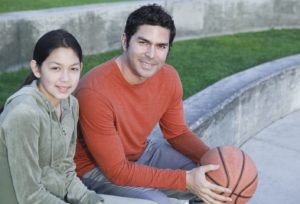 Yes. You will receive an amended birth certificate listing the stepparent as one of the biological parents, replacing the terminated parent, and you can also change your child's name if you wish. (For example, it is common to change a child's last name to match the adopting stepfather.)
What are Randy and Allen's Qualifications?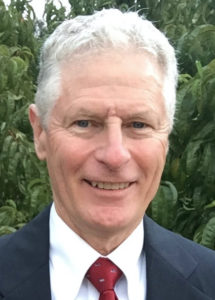 For 36 years, Randy has limited his practice to adoption. He has a five star client rating on Avvo, a Better Business Bureau rating of A+, is a member of the Academy of California Adoption Lawyers, has an "AV - preeminent" rating by Martindale-Hubbell (the highest possible rating and earned by less than 10% of attorneys nationwide), is profiled on Wikipedia, and has authored many popular adoption-related books (his book, STEP PARENTING: 50 One-Minute DOs & DON'Ts, is one of Amazon's most popular in the "step parenting books" category). Read client reviews and verify his credentials. Randy is also a novelist. If you love to read, check out his newest novel, co-authored with his daughter, The Girl Without a Face.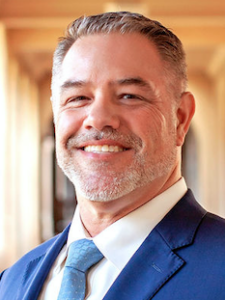 Read all about Allen here.
Stepparent Adoption Center
4025 Camino Del Rio South #300
San Diego, CA 92108
619-542-7715
Allen@StepparentAdoptionCenter.com
It's easy to get started…
STEP ONE: If you wish, you can call Randy or Allen to get briefly acquainted and describe your case (619-542-7715). They will be happy to answer a question or two. For a full consultation, however (about 30 minutes), you need to first fill out a short QUESTIONNAIRE, which gives them the needed details about your case to fully advise you. There is no charge for this consultation. Most people just start by filling out the online questionnaire. Just click "submit" and Allen or Randy will get back to you.
STEP TWO: After your consultation, if you elect to go forward, Randy or Allen will email you a short and simple retainer. Unless your case has a non-consenting absent parent, or other legal problem, it will specify the flat fee of $2,500 (which includes the filing fee and Randy and Allen's office costs - so is all inclusive).
STEP THREE: Upon receiving your retainer, within 3-4 business days Randy or Allen will have the Adoption Request and required attachments prepared and emailed to you to sign and return to them, at which time Randy or Allen will file it with the court and the process begins. Randy or Allen will continue to work with you until he appears with you in court to finalize the adoption, usually about 3-4 months later.
4025 Camino Del Rio South #300 • San Diego, CA 92108 • 619-542-7715